If you are coming to Rome on a cruise tour and you are looking for the best way to spend one day in this amazing city, you'll be happy to know that our Civitavecchia Shore Excursion allows you to reach a lot of interesting places. There are plenty of wonderful destinations near Civitavecchia: you will be able to get there and back in perfect time for your cruise departure.
This could be the perfect chance to experience new places in case you have already seen the most popular Rome's attractions like the Colosseum, the Vatican Museum, The Pantheon, Trevi Fountain etc. You will visit amazing sites around Rome that not all tourists get the chance to see:
TIVOLI – Villa D'Este – Villa Adriana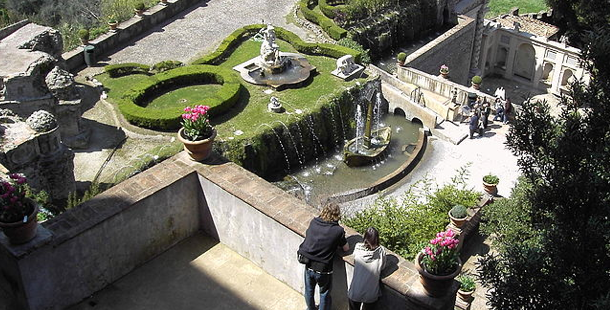 Tivoli is an ancient Lazio town, 90 minutes drive from Civitavecchia and 30 km far from Rome. Tivoli's greatest site is Villa d'Este, UNESCO world heritage as a masterpiece of Renaissance architecture.
Not far from there we have the famous archaeological complex Villa Adriana (Hadrian's Villa). (Tivoli Image Gallery)
OSTIA ANTICA
Ostia is the Latin word for "mouth". Ostia Antica,  approximately 1 hour drive from Civitavecchia, is a very big archaeological site which was the harbor city of ancient Rome. Apart from the very well preserved ancient buildings and frescoes, Ostia Antica is known for its impressive mosaics. This will be a very relaxing trip, far from the noise of central Rome: reserve a whole day for this amazing site.
We also provide Civitavecchia Transfers to and from Civitavecchia if you want to be dropped off in Rome or one of the airports.